Image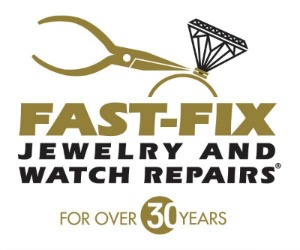 March 17, 2020
Dear Fast-Fix Customers,
At Fast-Fix Jewelry and Watch Repairs we care deeply about our community. I want to thank our extraordinary Fast-Fix teams who work tirelessly each day to serve our customers. As we all continue to grapple with this escalating health crisis, I want to share an update on the steps we're taking to protect our Customers and our teams as we work through this unprecedented situation.
Hours of operation:
Out of caution as well as local government recommendations, we are adapting our hours of operation to the corresponding mall hours. Those are, in many cases, being shortened to better serve our customers and to give our store teams time to conduct additional preventive hygiene. 
Cleaning & handling Customers' Jewelry:
At Fast-Fix Jewelry and Watch Repairs we take the cleanliness and handling of your jewelry and watches very seriously. Please be assured that these days, more than ever, we are taking the necessary precautions to keep our stores and your prized possessions clean and germ-free.
We appreciate your patience, understanding, and support. Please continue to stay safe and healthy.
All our best,
Gerry Weber, CEO, and the Fast-Fix team.