Westfield Santa Anita
Show the coupon when you checkout to receive 15% OFF your choice of one jewelry repair, watch repair, watch battery replacement, or engraving service.
Offer does not apply to smartphone/tablet repairs nor custom jewelry design.
Expires
Address
400 S. Baldwin Ave. Arcadia, California 91007
Arcadia, CA 91007
United States
Phone Number
Location
Lower level near to the food court across from Cinabon.


Hours
Monday:

10:00 AM - 8:30 PM

Tuesday:

10:00 AM - 8:30 PM

Wednesday:

10:00 AM - 8:30 PM

Thursday:

10:00 AM - 8:30 PM

Friday:

10:00 AM - 8:30 PM

Saturday:

10:00 AM - 8:30 PM

Sunday:

11:00 AM - 6:30 PM
Image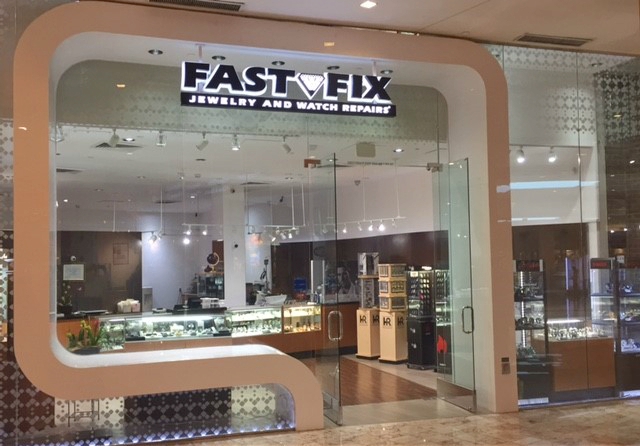 Our Store
email : ffsantaanita@gmail.com
text only : (626) 734-7301