Image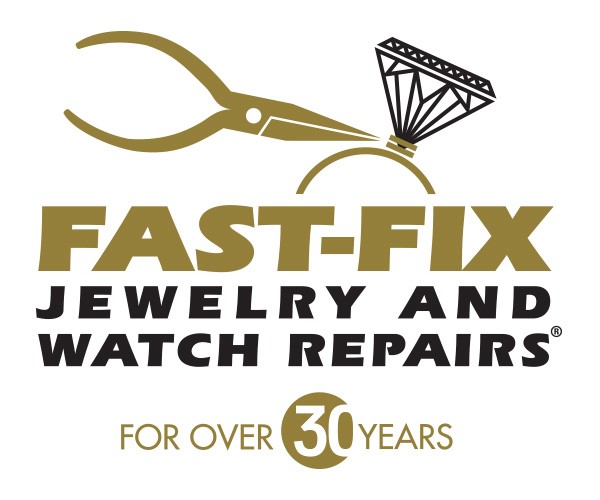 January 24, 2019
Before Peter LeCody held the esteemed title of being Fast-Fix Jewelry and Watch Repairs very first franchisee, and before he was recognized for having the number one Fast-Fix franchise in the country, and well before he sold off his multiple franchises to his employees, Peter had traveled down a different career path.
Over the course of his professional career, Peter worked with several well-known companies in the jewelry business as a marketing and merchandising executive. He witnessed firsthand what a sluggish economy, particularly the recession of the 1980's, could do to a store with a large jewelry inventory.
When stores couldn't move their large inventory they would switch their attention to providing customers with jewelry and watch repair services, to help offset low sales. While a great idea in theory, many stores were designed with display counters to showcase their inventory, which meant there was little to no space for working on repairs. As a result, the stores faced a new challenge; repairs took a long time to be completed and customers didn't like waiting.
Peter recognized a void in what jewelry stores provided and saw the potential opportunity for a service that just focused on jewelry and watch repair. About this same time, he was planning his own exit strategy.
"This was the mid-80's and I was ready to make a career change of my own. I knew I wanted to be my own boss, but I didn't want to create a new business, and it was this realization that led me to start exploring franchise opportunities. I wanted to own a franchise with a proven model, one that was service focused and also impervious, at least as much as possible, to swings in the economy."
"By this time, I had explored some opportunities and already ruled out several franchise businesses in the food, fashion and jewelry markets. Then, one day I was reading a trade magazine and came across a really small ad for Fast-Fix Jewelry and Watch Repairs franchise. Even though it was a small ad, there was enough pertinent information there for me to want to check it out."
Although Peter had an industrious career in marketing and merchandising, he had no formal training in jewelry and watch repair.
"That is one of the selling points of this franchise; you don't need experience in repair work to be successful. What I brought to the table was my knowledge and experience in sales, training people and marketing. The model trained me in just about everything else I needed to know to open the business."
After Peter and his wife met with the owner of Fast-Fix, they decided the opportunity and the time were right to invest in the franchise.
"We opened our first kiosk in Texas on September 26, 1987 and shortly thereafter the stock market took a giant tumble. I braced myself for what was coming, but nothing bad happened to our business. In fact, business was great and people were lining up for our services. We were in a positive cash flow by about sixty days out."
Peter would go on to open 9 more Texas based Fast-Fix stores, for a total of 10 stores, over the next several years and his business motto continues to hold true: 'When it comes to creating successful stores, the key is creating a successful company culture'.
GETTING PERSONAL: Q & A WITH PETER LECODY
Who encouraged you to become a business owner of a franchise?
"My biggest supporter, encourager and partner has been my wife. After I saw the ad for the Fast-Fix franchise opportunity and checked it out, I came home all excited and told my wife all about the franchise. My enthusiasm made her want to check it out for herself, and after we came back from that meeting, she not only encouraged me to go for it, she was also extremely understanding and supportive of the amount of time I would have to put into getting the business running."
"In the beginning it was a lot of long hours, seven days a week, and during this time my wife was working her own job and running our two boys around."
What has been the most rewarding part of the business?
"There have been many rewarding aspects of being a serial franchisee. In the beginning it was the satisfaction of providing a service to customers while they shopped. It can be difficult for people to leave a treasured or valuable watch or piece of jewelry behind for repair, and with this business they don't have to."
"The success of the first kiosk prompted me to continue to invest in more stores, so growth potential has definitely been a rewarding aspect. Then to have the employees who have worked with me for so many years want to buy their franchise from me, that has been an incredible feeling."
"And finally, I would have to say being a franchise owner has allowed me to create a wonderful life for me, my wife and our children."
What advice would you give to someone who might be interested in becoming a franchisee?
"In my opinion, franchising is not for the faint of heart or the risk-averse types. To be successful you have to overcome any fears you might have to being a business owner."
"If you're thinking about operating a Fast-Fix franchise, I would recommend you do your due diligence. Outside of the information you can get from the company, I would encourage prospective franchisees to be a customer of a similar type of Fast-Fix store (e.g. kiosk or inline) to the one you're interested in opening."
"Look at mall demographics, customer traffic during the week, on the weekends, during the day and at night, to familiarize yourself with potential customers."
"Talk to owners of Fast-Fix stores and ask them questions."
Where do you see yourself 5 years from now?
"Still keeping ahead of the pack and remaining the #1 Fast-Fix store in the country."
To learn more about franchise opportunities with Fast-Fix Jewelry and Watch Repairs in your area, please complete the contact form or call (800)359-0407.