Image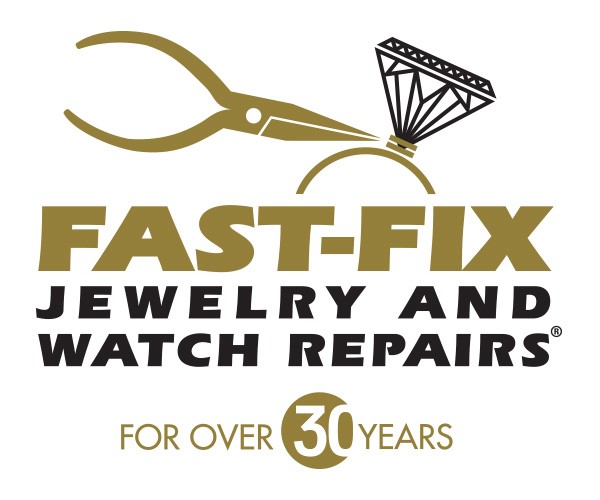 February 21, 2019
Single mother and franchise owner, Tranganh Nguyen, who goes by Anh, never set out to be a role model to her children or an inspiration to women, but that is exactly what she is. The successful business owner of two California-based Fast-Fix stores, Anh's journey took many unexpected twists and turns along the way.
"When I came to the U.S. from Vietnam as a young girl, I didn't speak the language and I didn't have an education. I married young and became a full-time housewife and mother. My husband was trained as a jeweler. He and his family were very well known in the jewelry business."
Despite having no formal training in gemology or jewelry design, Anh gathered knowledge by watching and listening to her husband and his family talk about the different stones and metals. Eager to understand the business, she was determined to get some 'on-the- job' training.
"We were living in California at the time, and I went to a nearby mall to explore fine jewelry stores. I walked into one and met with the manager. They were impressed with how much I knew and I pretty much talked them into hiring me. I worked there for about two years. It was fun and I learned a lot about jewelry sales."
When the couple relocated back to Huntington Beach, they became friends with a couple who owned a Fast-Fix franchise.
"They told us how they really like the Fast-Fix company and owning a franchise. We were excited about the possibility of owning our own store and felt we would do well since my husband was a jeweler. So we met with the corporate team from Fast-Fix. We really liked how they help with finding a location, marketing, training and such. I encouraged my husband to move forward on this new adventure."
With both of their names on the title, the couple knew it was going to take a lot of hard work to get the store running, but they were committed and excited. Then, about a year after the store opened, everything changed. Anh and her husband separated, and with no other means of support, she sought the strength and courage to now raise four young children while figuring out how to run the store.
"At this point I panicked. I didn't know what to do, let alone how to run a jewelry and watch repair business on my own. I called the company and told them what had happened. They were so nice and supportive. They told me I could do this and they would help and support me."
Anh credits her determination, faith in the Lord, and her family for getting her through the tough years after her husband left. And she says, she received some unlikely support along the way.
"That first year on my own was a real struggle. I thought, I need to focus on running the business. Every year Fast-Fix holds a convention. You meet all the franchisees, you learn who is doing really well, you attend workshops together. It's like a big family gathering."
"After the convention I reached out to a successful store owner and he was so receptive. I figured if I am going to learn, I need to learn from the best! So I shadowed their business and applied what I learned to my own store."
Anh insists that the success of her business is due in a large part to her team. "I have a team of co-workers I trust, and many of them have been with me since the beginning. They really have helped me; they work hard and they are patient with me. When I had to take some time off for a family health concern, my co-workers ran the business in my absence."
After more than 12 years running one store, Anh opened her second store. "I love what I do and being a part of the Fast-Fix company. I still love attending the annual convention, and we treat it like a family vacation. It's a win-win for me and the kids."
GETTING PERSONAL: Q & A WITH TRANGANH NGUYEN
How did your background and previous work experience make this business a good fit for you?
"In my case, my experience was in jewelry sales. I will say, it doesn't matter what your background is, Fast-Fix trains you in everything. Everything I learned about operations and running this business came from the company and from other franchisees. To this day, after a convention, I always reach out to the most successful franchisees to learn from them."
What challenges have you faced as a business owner and how did you overcome them?
"In any business there are challenges. You have to work a lot of hours, especially in the beginning, but the company gives you strength. They help get the word out with marketing. My district manager is always there to help and support me. If I have any questions with computer problems, employee issues, etc... I make a call, and he comes right away."
What has been the most rewarding part of the business?
"The love and support of the Lord and my church fellowship as well as the love I receive from my dad, my kids and my family. I love what I do and am blessed to have such wonderful co-workers. We listen to our customers and their needs. Our customers are a good source of referral business for us."
"To me, the Fast-Fix company is like a big family. Everyone is very open, we share stories, support each other and refer customers. For example, if a customer is moving, we will refer them to a franchisee in their new location."
"What is most rewarding to me, it is knowing that I can take care of my family and provide for my children's future."
Where do you see yourself 5 years from now?
"Lord willing, I see myself as the owner of two very successful stores. I would like to be able share my experience with others, maybe be a mentor to new franchisees."
"In five years, I would like to have a little more flexibility in my schedule so that I can do more missionary work with my church."
To learn more about franchise opportunities with Fast-Fix Jewelry and Watch Repairs in your area, please complete the contact form or call (800)359-0407.
Testimonials found on this site are examples of what some of our franchisees have said about us. However, we cannot guarantee the results in any case. Your results may vary and every situation is different.