Address
8687 North Central Expressway #2320
Dallas, TX 75225
United States
Phone Number
Location
Second Level near Macy's across from Vision Works

Hours
Sunday

12:00 PM - 5:00 PM

Monday

10:00 AM - 6:00 PM

Tuesday

10:00 AM - 6:00 PM

Wednesday

10:00 AM - 6:00 PM

Thursday

10:00 AM - 6:00 PM

Friday

10:00 AM - 6:00 PM

Saturday

10:00 AM - 6:00 PM
Image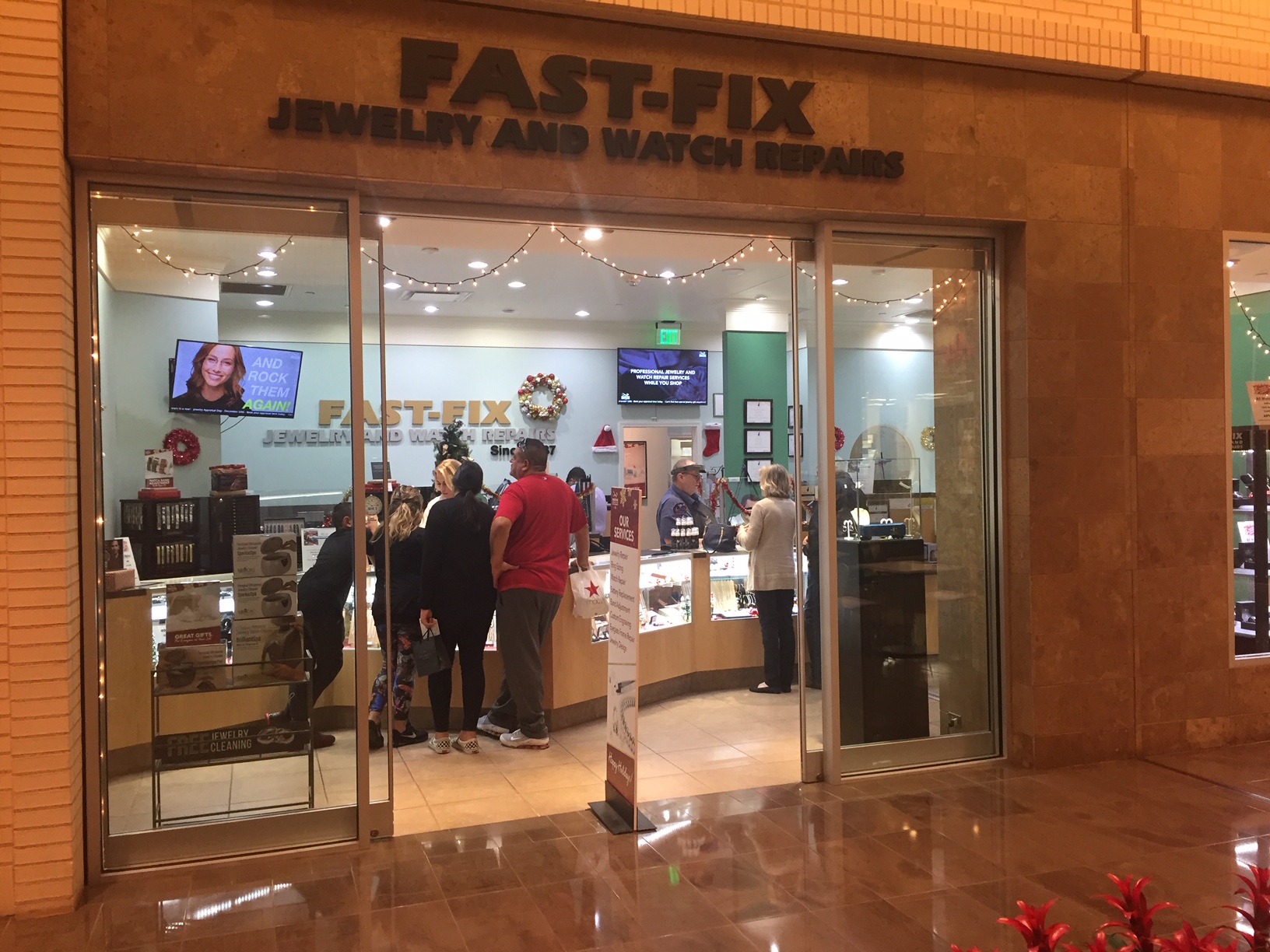 Our Store
NOTE: Due to violence against businesses from radical groups not associated with the rightful, peaceful protests in Dallas this weekend, NorthPark has closed down Sunday May 31. We hope to reopen on Monday to serve you. 
We are open for business with limited store hours during the Governor's Executive Orders calling for reduced occupancy:
10a-6pm Monday-Saturday and noon-5pm Sunday. Phone (214) 361-2811.
Closest entrance to us: Use the center's NORTH ENTRANCE DOORS between Macy's and Nordstrom's (on the Park Lane side). 
You MAY BE ABLE to enter NorthPark through the ground floor Macy's entrance. The second level Macy's mall doors are closed.
The only other center entrance doors are on the south (between Neiman Marcus and Tiffany's on the Northwest Highway side) while the mall is under a maximum 25% occupancy order. 
Sorry, but NorthPark Center has barricaded the parking garage and entrance closest for our customers on the U.S. 75 - Central Expressway side. 
2 customers are allowed in the store at one time. Please observe 6 foot distancing, a cloth face covering and all other health and safety protocols.
SERVING THE DALLAS AREA SINCE 1987
In 2019 the NorthPark Center location was named the #1 store in the franchise for sales and service across the nation. That's 11 years in a row. Thank you to all our loyal customers! 
Our staff of professional jewelers, watchmakers, watch techs and customer focused sales and service team members have served tens of thousands of customers who have experienced great while-you-wait quality service on their jewelry repairs, watch repairs and engraving needs.
We were the first franchise store in the U.S. with our Dallas store opening in September 1987. 
We're located on the second level of NorthPark Center near Macy's. Park in the garage on the U.S. 75 (Central Expressway side) by Macy's and enter the center through level 2. We're right across from VisionWorks. 
We use the highest quality materials in jewelry repair including freshly milled stock for ring sizing. Some jewelry repair shops will reuse old scrap gold and that can leave air bubbles and impurities in your ring. We only use fresh milled stock for a stronger, long lasting bond. 
We perform a complete watch battery check-up and give you the freshest batteries available. Our professional watch techs do more than just change your battery. We perform a multi-point inspection of your watch and offer a free pressure and leak test on request.
If you need to replace a missing gemstone or are looking to create a new piece of jewelry our professional jewelers are here to assist. 
Book your appointment now with our G.I.A. Graduate Gemologist for our while-you-wait Jewelry Appraisal Day each month. There's no need to leave your precious gems.
Going on a trip but don't want to take your "big rocks"?  Check out our selection of CZ and Silver Travel Jewelry. 
We are the North Texas Authorized Philip Stein Watch Post-Warranty Repair Center. 
We stock hundreds of metal, leather and specialty sport and divers watch bands. 
Our Team
Raymond, Robert and James
Professional watch technicians and watchmakers
Steve
Store Manager/ Jewelers of America Certified Bench Jeweler & Certified Store Manager
Sheila, Johnnieann, Ricardo, Spencer and Alexis
Professional sales & service team members - Certified by jewelers of America
David And Noah
Professional Bench Jeweler
Our Employment Opportunities