Address
160 N. Gulph Road #2034 King of Prussia, Pennsylvania 19406
King of Prussia, PA 19406
United States
Phone Number
Location
Located inside the King of Prussia Mall, Upper Level in the Dick's Sporting Goods wing.
Hours
Monday:

10:00 AM - 9:00 PM

Tuesday:

10:00 AM - 9:00 PM

Wednesday:

10:00 AM - 9:00 PM

Thursday:

10:00 AM - 9:00 PM

Friday:

10:00 AM - 9:00 PM

Saturday:

10:00 AM - 9:00 PM

Sunday:

11:00 PM - 6:00 PM
Image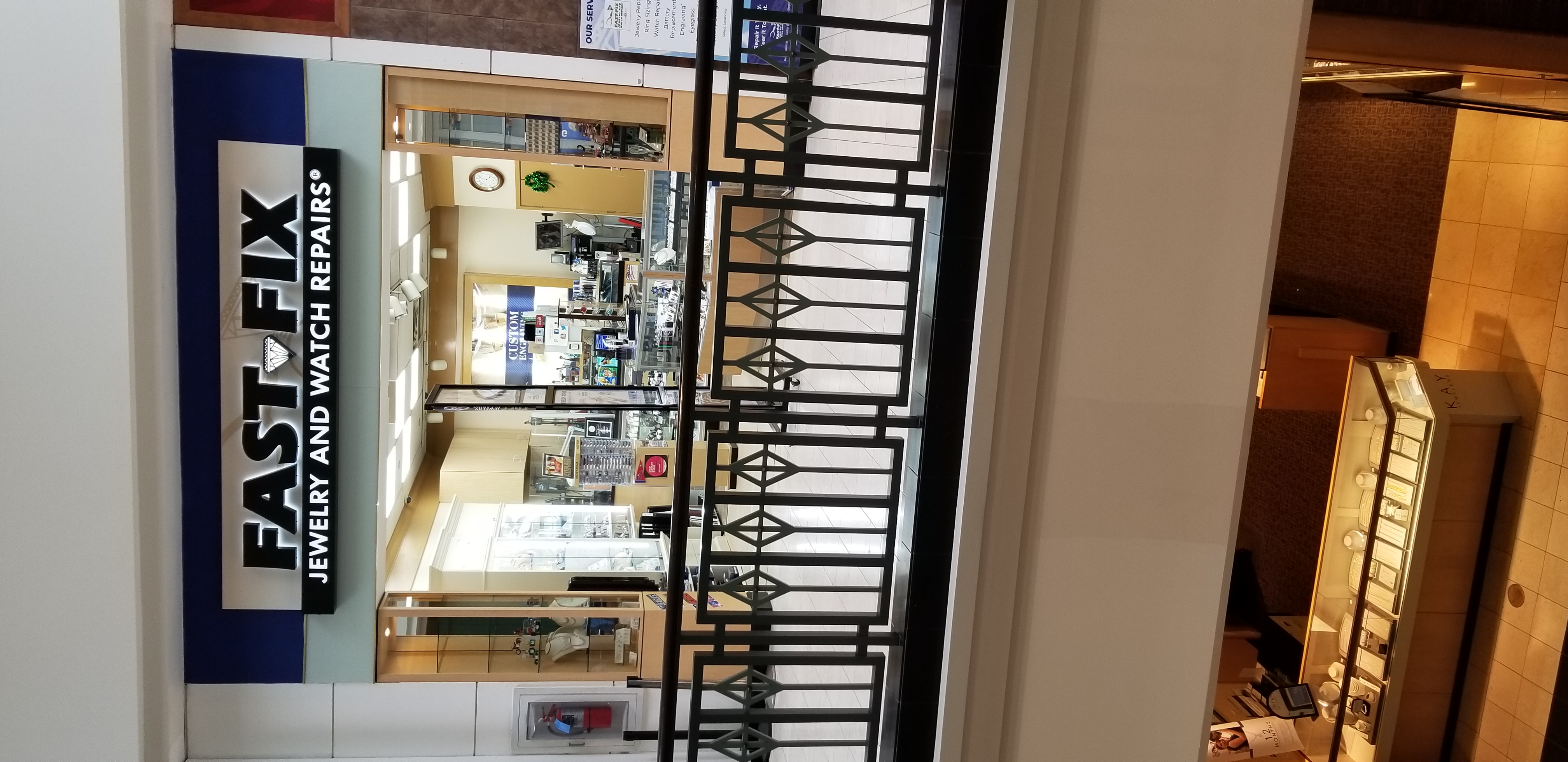 Our Store
The dedicated staff of Jewelers, Watch Techs, Engravers and Sales Associates at Fast Fix Jewelry and Watch Repairs store in the King of Prussia Mall  are all focused on excellent customer service.  From sizing your rings to a perfect fit, restringing the special pearls your grandmother passed on to you or restoring your watch to prime working order, our main focus remains on you.  We spend time with our customers to find the best solution, often suggesting a less expensive alternative or unique approach that hadn't been considered.  
Jewelry is personal and it's the personal stories behind each piece that customers bring in that the owner finds the most exciting to hear about and help you cherish.  Jewelry and Watches are more than items for sale or repair, they are celebrations of a birth, wedding, sweet 16, graduation, love or a memory of someone special.  We treat each piece with the knowledge and respect that it is important to you for more than the cost value of the item.
We repair jewelry and watches with a very quick turn around time.  Yet we will spend days researching to find just the right part or gemstone for you if it's not something we regularly stock. 
We carry the largest inventory of watch bands in leather, metal, silicone, rubber or nato/nylon, in the area in all sizes including short to extra long so everyone can find something they like.  Likewise our selection of charms is the largest available in the Mall.  All charms come in Sterling Silver, Gold Plate and Gold.  We haven't found a hobby, pet, sport or event that we haven't been able to find a commemorative charm for!
The King of Prussia Mall has many Jewelry and Watch Stores.  Rather than compete with them, we offer more unusual items found at jewelry shows.  It's thrilling to hear our customers comment that we have such a lovely and unusual selection.  
Fast Fix Jewelry and Watch Repairs in King of Prussia is a resizing partner of ICONIC.
Our Employment Opportunities