Address
2150 Northwoods Blvd. #F-34
North Charleston, SC 29406
United States
Phone Number
Location
Inside the Food Court Entrance
Hours
Monday:

11:00 AM - 7:00 PM

Tuesday:

11:00 AM - 7:00 PM

Wednesday:

11:00 AM - 7:00 PM

Thursday:

11:00 AM - 7:00 PM

Friday:

11:00 AM - 7:00 PM

Saturday:

11:00 AM - 7:00 PM
Image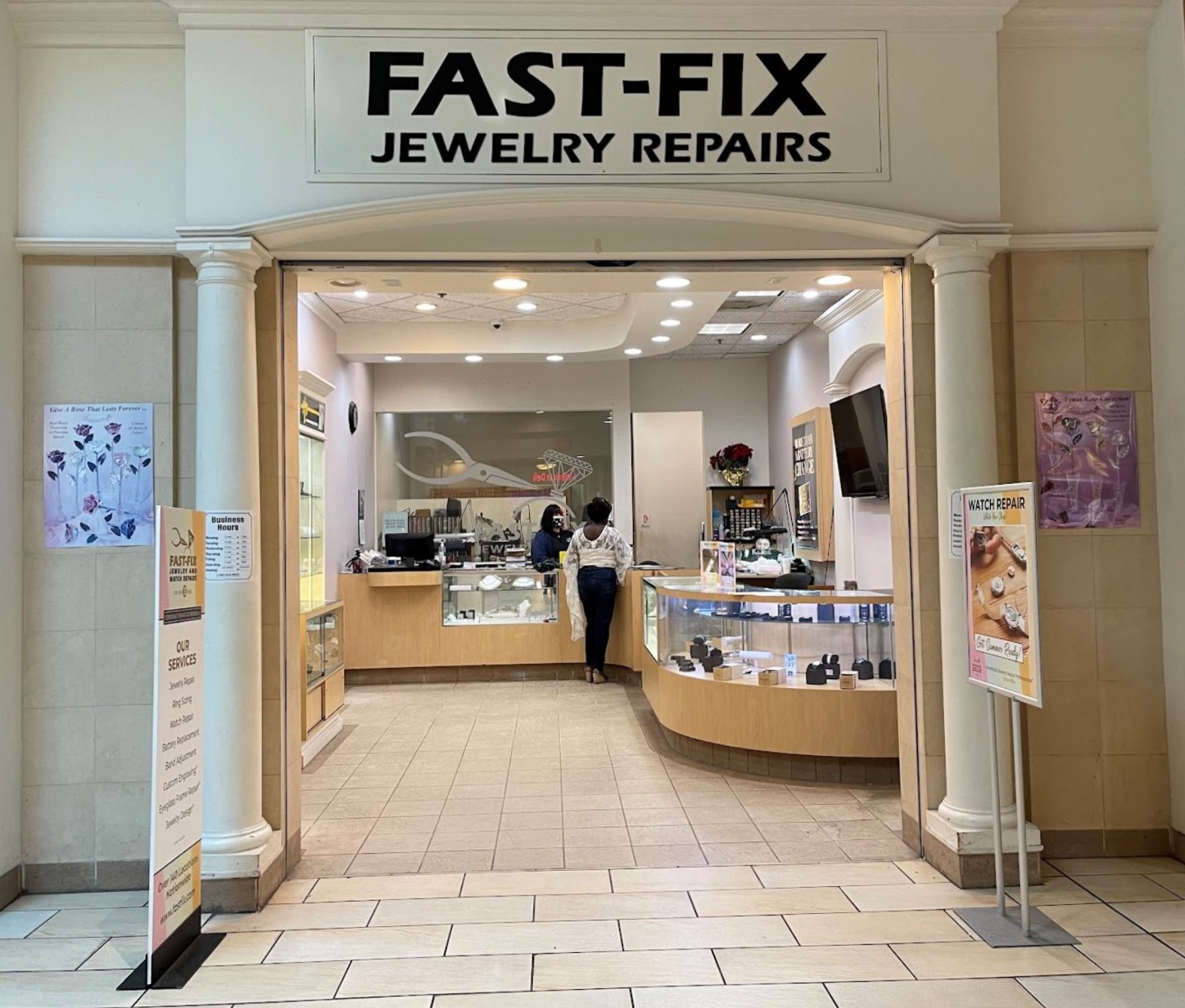 Our Store
Fast-Fix Northwoods Mall
Serving the area since 2003!
We provide the best and quickest jewelry & watch repair services to customers while they wait or shop! Our professional jewelers, watchmakers, and customer focused sales associates provide the highest quality and fastest service for all your needs. We only use the highest quality materials for your repairs, and we offer complete watch battery check ups and warranties using the best quality batteries. Whether you are looking to create a brand new piece of jewelry, customize your current pieces, repair your old, or buy new, our professional team is here to make your dreams a reality!
Check some of the comments on Google:
Great service at a reasonable price. I will definitely go back. 12/15/2019

Super courteous and friendly clerk. Knew perfectly what my repair challenges were and quoted me a very fair price. I agreed and was told if I wanted I could do some window shopping while they did the repairs . It doesn't get much better than that!! 12/13/2019

Awesome customer service and they did a wonderful job on my watch. Thanks fast-fix! 11/29/2019